CityAware enables municipal governments to connect with their citizens. Residents report non-emergency issues. The city administration can then assign those issue reports to key personnel to be resolved.
Creating safe school environments
Lend A Hand, Take A Stand
Lend a Hand is a mobile app created to help foster a safe learning environment for students in grades 4-12. The app was designed to be a reliable and intuitive outlet for students to report safety concerns, bullying, drugs, weapons, and other threats in their schools.Lend a Hand also makes it easy for school administrators and emergency responders to quickly and efficiently respond to the incidents students report.
Rapid Response Naloxone Delivery Network
The ODSave app is designed for a single purpose: to save lives. 75% of all opioid overdose deaths occur outside of a medical setting, with most happening at home.
When the app is used to report an overdose it can immediately notify responders with overdose-reversing Narcan who are nearby, potentially delivering a life-saving drug faster than a typical 9-1-1 call response.
The Hillbilly Days Festival Application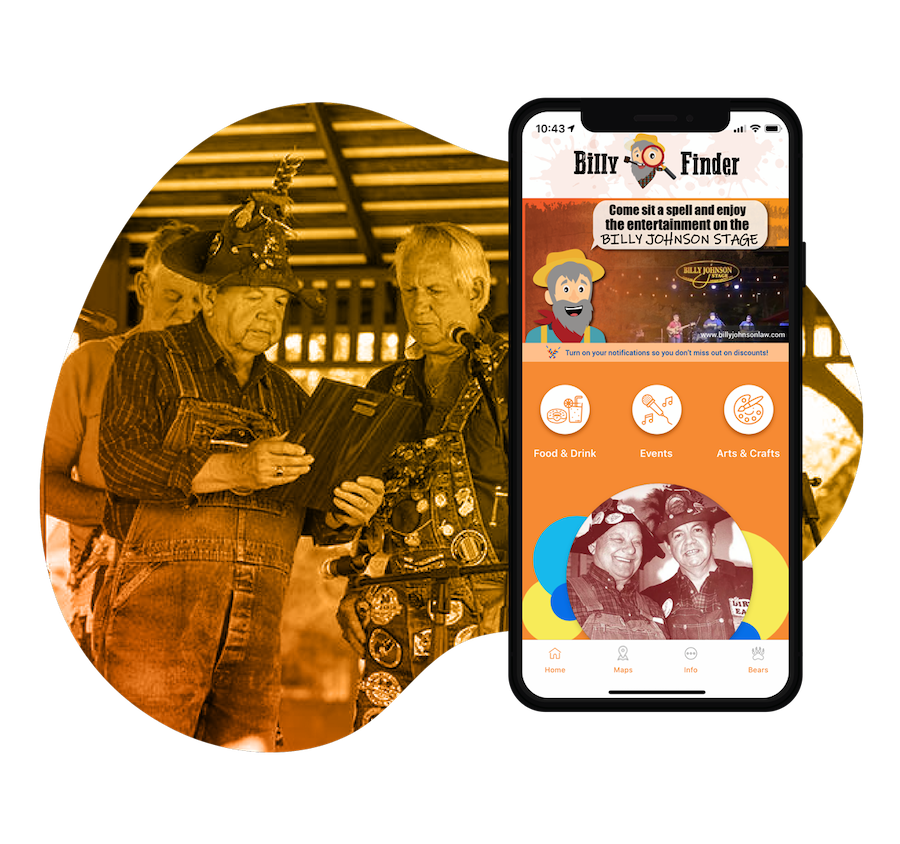 The Billy Finder mobile application is an informational and helpful guide for people to use during Pikeville, Kentucky's annual Hillbilly Days festival.
The Billy Finder includes directions on where to find all of the upcoming events, food, nearby hotels, crafts, and learn about the history of Hillbilly Days. This mobile application is for families and friends to all come together and enjoy their culture, as well as help, raise money for the Shriners Children's Hospital.
Bit Source is a supporter of:
Tough as Nails, Nimble Fingers: Developing a K-8 Coding Pathway for Kentucky Appalachia is a 3-year collaboration between Digital Promise Global and three school districts. Two of these are Kentucky districts that have been socially and economically challenged by the departure of the coal industry from their communities. The work represents Digital Promise's first partnership with rural school districts to develop computational thinking and computer science pathways, with the long term goal of supporting a traditional "blue collar" community's attempt to make the transition to a more "white collar" economy.
Mountain Top Media Live Stream
Mountain Top Media is an Appalachian company committed to providing hyper-local news, advertising, sports, entertainment, and branding to our central Appalachian region. Mountain Top Media is comprised of 14 radio stations, a cable/digital television station, multiple websites, and other digital properties.
You can count on Mountain Top Media; we're local people telling the stories that matter to you.
Mountain Top Sports covers the 15th region as well as Letcher County and Jenkins and southern West Virginia schools.